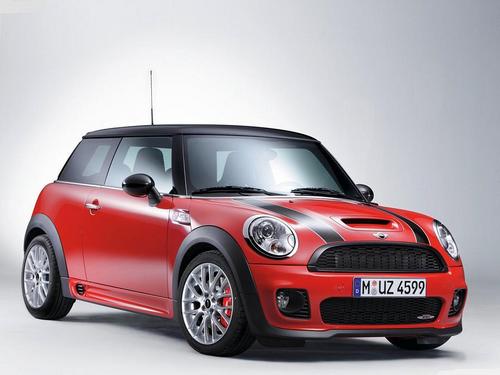 2009 MINI John Cooper Works
IN THE NAME OF RACING;
MINI JOHN COOPER WORKS AND MINI JOHN COOPER WORKS CLUBMAN
The heart beating under the bonnet of each of the two new extreme sports cars is that of a racer. The 1.6 litre 4-cylinder engine with Twin Scroll turbocharger and petrol direct injection delivers 155 kW/211 bhp (207 hp US) and develops its maximum torque of 260 Newton-metres (192 lb-ft US) between 1,850 and 5,600 rpm ? by means of overboost the torque can actually be increased to 280 Nm. (207 lb-ft US). The power unit is based on the engine of the John Cooper Works CHALLENGE, which will see its premiere at the MINI CHALLENGE 2008. It accelerates the MINI John Cooper Works in 6.5 seconds from 0?100 km/h, the MINI John Cooper Works Clubman manages the spurt in just 0.3 seconds more. It is not only the engines of the MINI John Cooper Works and the MINI John Cooper Works Clubman that provide genuine racing feeling. Both models are also fitted with extensive motor racing technology as standard: exclusive light alloy rims with especially light and extremely high-performance brakes, a new exhaust system and the modified 6-speed manual transmission, also created with close reference to the new racing car for the 2008 MINI CHALLENGE. Rarely before has motor racing expertise found its way so directly onto the road. The MINI John Cooper Works will be available in Germany at a price of 27,700 Euros, the price of the MINI John Cooper Works Clubman will be 29,500 Euros.