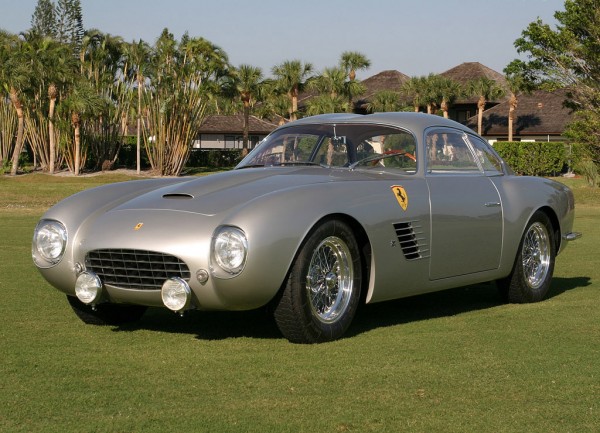 Ferrari 250 GT Zagato Coupe
The GT moniker was first introduced to Ferrari line-up in 1954 with the introduction of the 250 GT Europa. It replaced the 250 Europa and was primarily intended as a road car, but as it turned out it formed the basis for a long line of highly successful racers. Unlike its Lampredi big-block powered predecessor, the 250 GT Europa used Colombo's short block V12, derived from the 250 MM racing engine. The Pinin Farina designed and constructed coupe body was also similar to the 250 MM's. The chassis followed Ferrari's familiar pattern of two large tubular members with several cross braces with a wheelbase of 2600 mm. Suspension was by wishbones at the front with a single transverse leaf spring and a live axle at the rear. In good Italian fashion, large finned drum brakes took care of the braking.
With its 2953 cc V12 engine, the 250 GT Europa fitted perfectly in the new three litre class, so it was no surprise a 'Competizione' version was prepared for the 1955 season. The first competition 250 GTs were very similar to the road cars, but of course stripped of all luxuries. After the first batch of four cars was constructed, the chassis was modified with the front transverse leaf springs replaced by coil springs. Breathing through three Webers, the three litre engine produced between 230 and 260 bhp depending on the version and the state of tune. Pinin Farina bodied the first cars, but shortly after the production was allocated to the local specialist Scaglietti, while the Turin based coach-builder continued to supply the designs. With the exception of five chassis, bodied by Zagato, all subsequent 250 GT competition cars featured Scaglietti built bodies.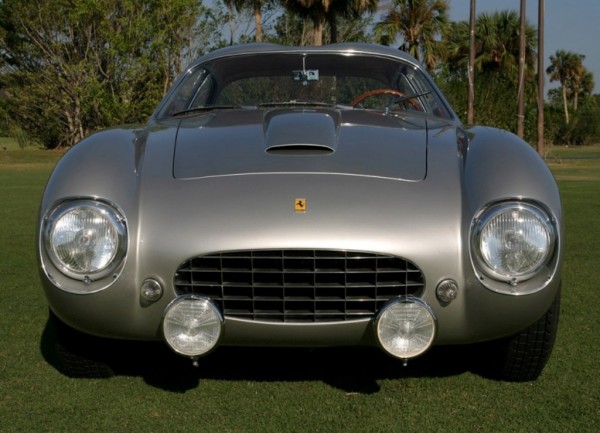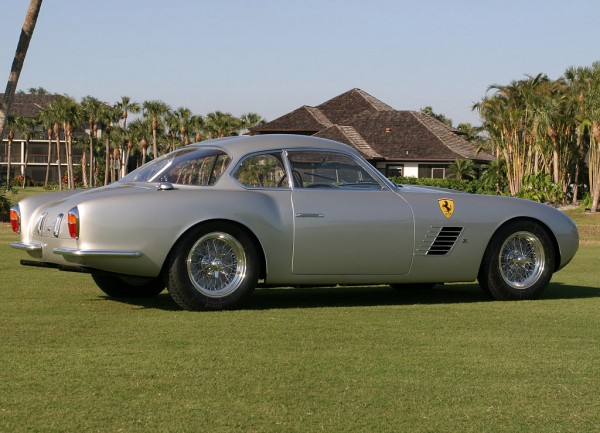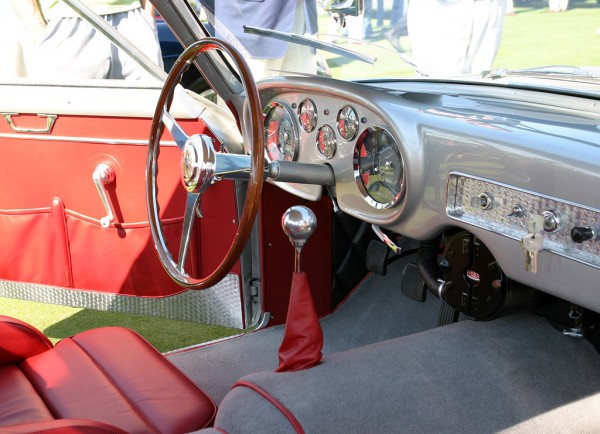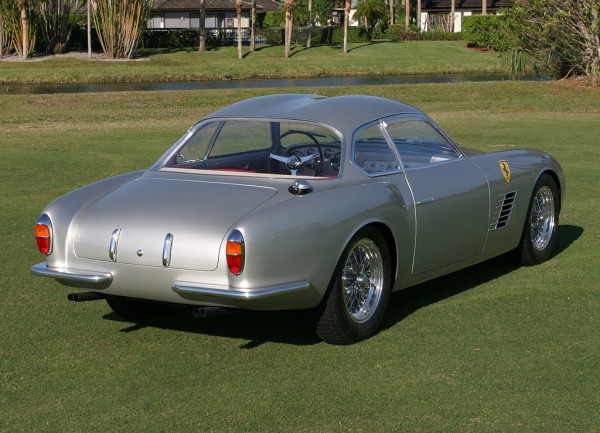 (Photographs by Ultimatecapage.)