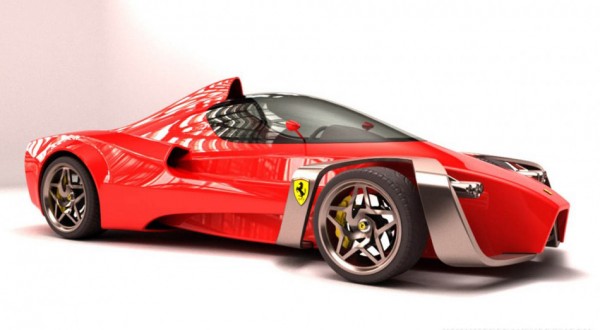 Zobin design study imagines Ferrari F1 for the street
Ferrari designs have been instant classics for the last five decades, inspiring imitators, fans and even competitors both on track and on the street. In that spirit, but on a somewhat more whimsical note, the Zobin Concept gives a glimpse at what a modern single-seater Ferrari might look like.
Iranian engineer Siamak Ruhi Dehkordi's Zobin Concept is a design study inspired by the Prancing Horse's Formula One car. At 4,114mm (13.5ft) long and 1,855mm (6.1ft) wide, the car isn't far off the dimensions of the real thing.
The motorsports inspiration comes through especially well in the partially-open-wheeled design and the wing-like front superstructure. Other elements, including the top-mounted intake just behind the cockpit and the rear diffuser area also smack strongly of formula cars.
The enclosed cockpit would offer a degree of both privacy and comfort not found in a true open-wheeler, and indicates the design at least contemplates street use. Few other nods toward any sort of real-world practicality or dreams of production are to be found in the design, however.
Not that the car pretends to be a serious proposition; it is a flight of fancy, and an admirable one at that.