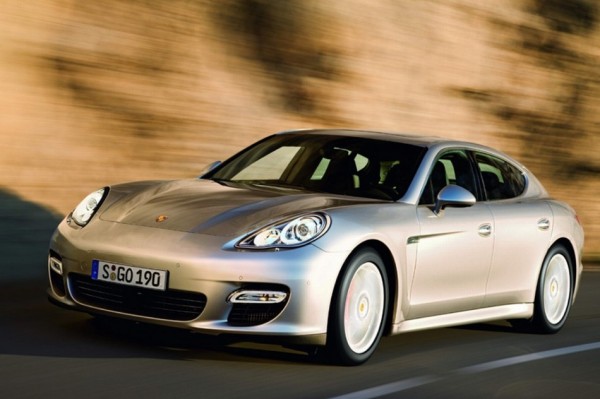 PORSCHE Panamera
The Panamera will officially start production in April next year and will make its world debut one month earlier at the Geneva Motor Show. Porsche will be able to build up to 26,000 units per year but the actual production levels will be kept at just 20,000. It will be a large car, stretching almost five meters (16.3 feet) long, two meters wide (6.3 feet) and weighing in at around 1,800kg. At launch, there will be three engine choices ? a 3.6L V6 with 300hp in the base Panamera, a 4.8L V8 with 405hp in the Panamera S, and a 4.8L Turbo model with approximately 500hp called the Panamera Turbo.
Electric air suspension will ensure the ride is smooth or firm when required, and performance is not being ignored with the inclusion of a LSD, a retractable rear-spoiler and an AWD system on some models. The latest PDK dual-clutch system will also be used to reduce fuel consumption and improve shift times for the new model.
Base prices in Europe will begin at ?80,000 ($100,000) for the V6 RWD model and go up to ?125,000 ($156,000) for the Turbo AWD variant (prices in the U.S. tend to be lower than they are in Europe).