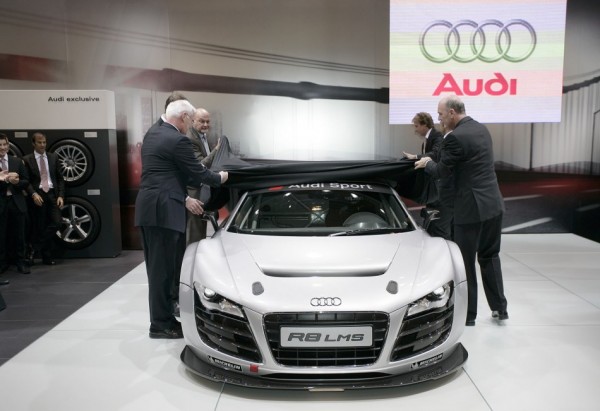 Audi R8 GT3 Le Mans at Essen Motor Show
Audi's motorsport division announced plans back in August to launch a 500hp-plus (373kW) version of the R8 for use in next year's GT3 series, and today the car made its debut at the Essen Motor Show in Germany.
The new car has been designed for private customer teams and fully conforms to the production-based GT3 regulations, which means they will be allowable in numerous national and international competitions.
Because the GT3 regulations prohibit the use of AWD, the Audi R8 comes with a modified RWD powertrain and a newly developed six-speed sequential sports gearbox. The suspension is almost completely stock, with most of the modifications focusing on weight reduction and improving the car's aerodynamics package. A modified front end and a large rear-wing generate the required downforce for the race track.